CHASING Presents All Underwater Drones at CES 2022: Making Underwater Explorations Easier for Consumers and Enterprises
Las Vegas, United States, January 6, 2022 – The world-leading innovator in underwater unmanned systems and underwater micro-ROVs (remotely controlled vehicles), CHASING-INNOVATION Technology, presents all of recent generations of underwater drones: CHASING M2, CHASING M2 PRO, CHASING F1, GLADIUS MINI S, and CHASING DORY and their high-end accessories at the CES 2022. It is the fourth time that CHASING exhibits its innovative submersible drones. For three consecutive years in 2018, 2019 and 2020, CHASING showed up and gained a lot of attention with their novel underwater drones. This year, CHASING returns to CES with an entire collection of CHASING drones.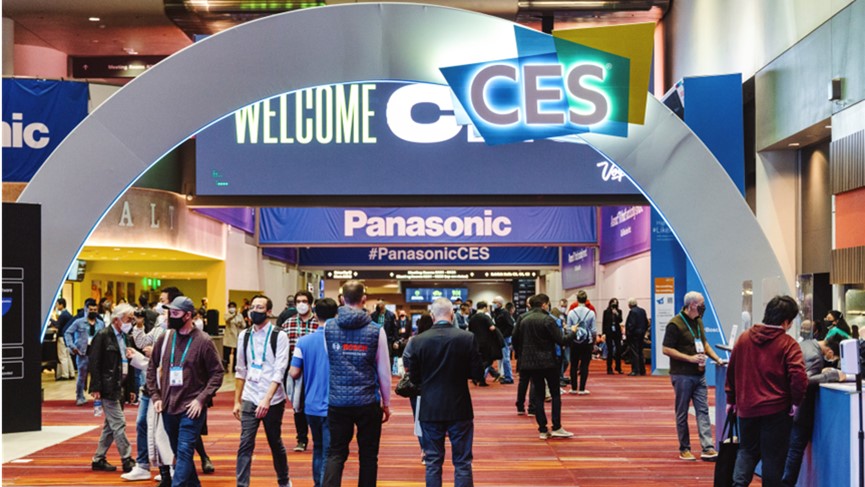 At the show, the most recent applications of both enterprise-targeted and consumer-focused underwater drones are showcased. CHASING's full-stack underwater intelligence solutions have attracted much attention at CES (and online exhibition). The new technology, new products, new development of underwater intelligent technology and equipment are introduced to visitors and consumers around the world.
Three Industrial-Grade Intelligent Underwater Solutions: Fast, Safe, and Efficient, Solving the Pain Points of Underwater Operations
CHASING launched three industrial-grade intelligent underwater solutions, which are extensively applied and well recognized by the enterprises for their being fast, safe and efficient. CHASING M2 and CHASING M2 PRO, light-industrial-grade underwater drones, are characterized by the design of an open platform, compatible with a variety of mounts, accessories and sensors. Their system openness and accessories compatibility are very rarely found in the world of underwater equipment. The main drone design is scientific and reasonable, with small size, light weight, compact structure. They are quite easy to learn and operate. This underwater robot system addresses the common problems and pain points of underwater operations and has been eye-catching at CES 2022.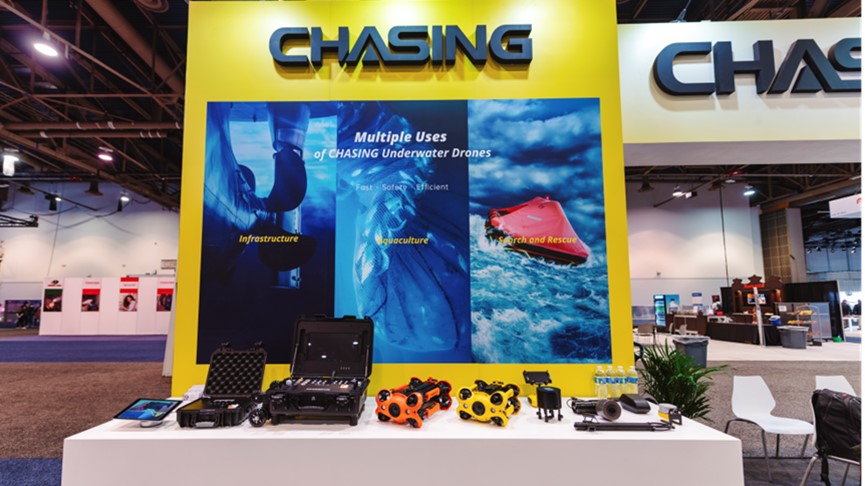 In the intelligent underwater solution for emergency rescue, CHASING M2, CHASING M2 PRO, and compatible accessories can be used to implement rapid deployment and real-time multi-screen observation. This solution both protects the safety of rescuers and improves rescue efficiency.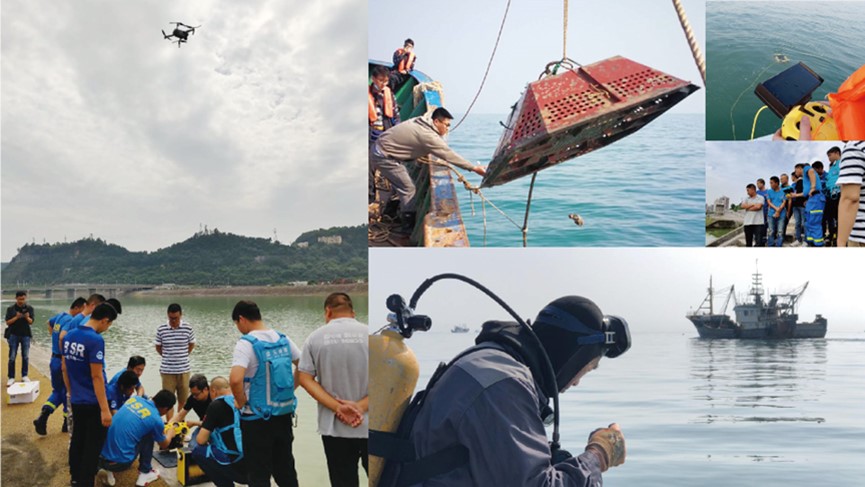 In the underwater intelligent solution of hull inspection, the submerged underwater robot system can effectively guarantee the inspection frequency of underwater infrastructure, and replace the human labor of commercial diving teams, so as to reduce the time-consuming and labor-intensive problem of underwater infrastructure inspection.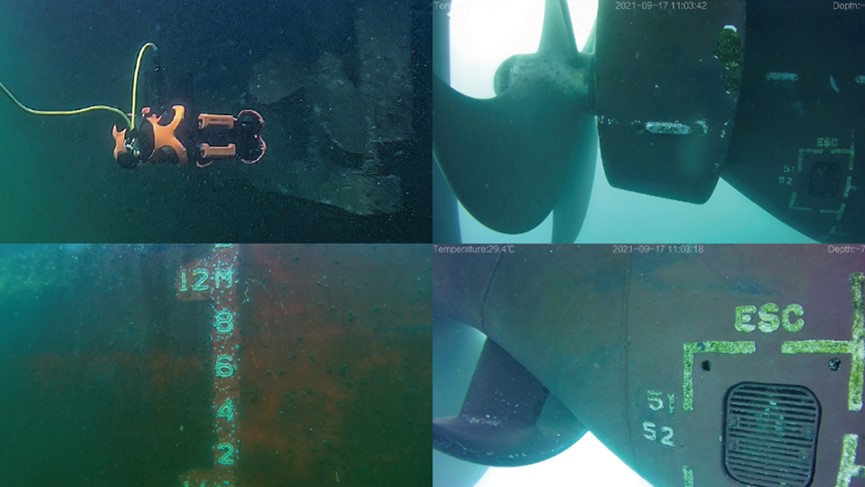 In the underwater intelligent solution of fishery farming and aquaculture facilities inspections, the industry-level underwater robot can not only timely check the fishing nets and cages, clean up the residual dead fish and marine life, but also use the robotic grabber to take samples on a regular basis, reduce the breeding time and labor cost, and ensure the yield and quality of fishery farming.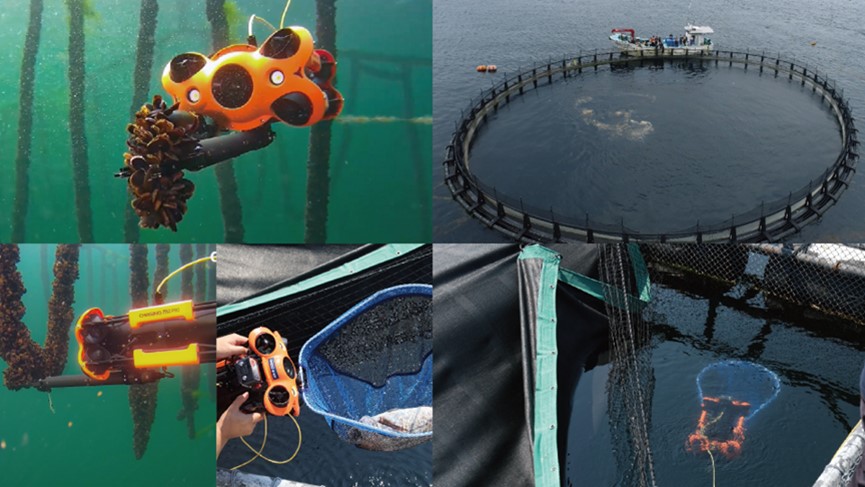 Consumer-Grade Underwater Drones: Unlock new applications for Underwater Photography, Yacht Fishing, and Underwater Entertainment
In entertainment scenarios such as underwater photography, yacht fishing, underwater live streaming, and underwater explorations, CHASING DORY and GLADIUS MINI have been familiar to European and American consumers. At CES 2022, CHASING showcased two more consumer-grade underwater drones: GLADIUS MINI S and CHASING F1. These drones satisfy a wider range of consumers in entertainment scenarios.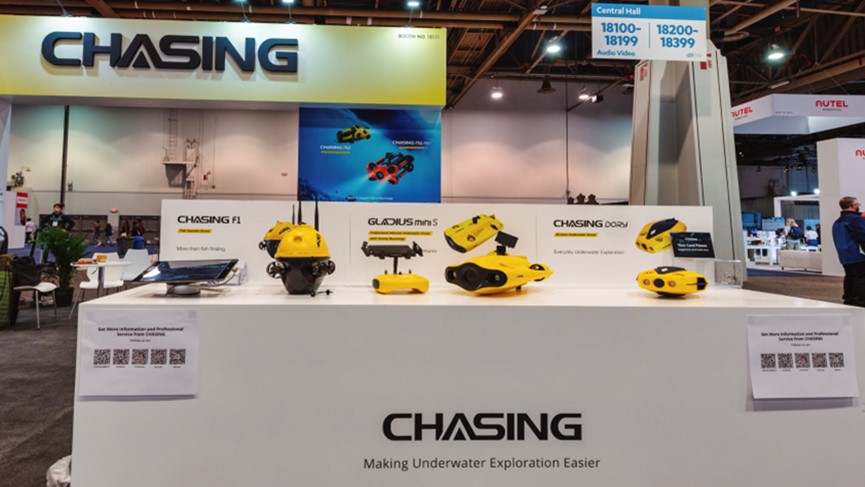 Despite being a consumer-grade product, GLADIUS MINI S provides a built-in 4K/12 megapixel EIS camera and two 1200-lumen LEDs. Users can connect it to a professional wired remote control and a grabber arm in underwater photography, underwater exploration and research, and live streaming of underwater sports events. In addition, CHASING F1 is equipped with IR lights for night vision and a 1080p stellar camera. It can be used for various fishing scenarios such as night fishing, ice fishing, and lure fishing, meeting different needs of fishing enthusiasts.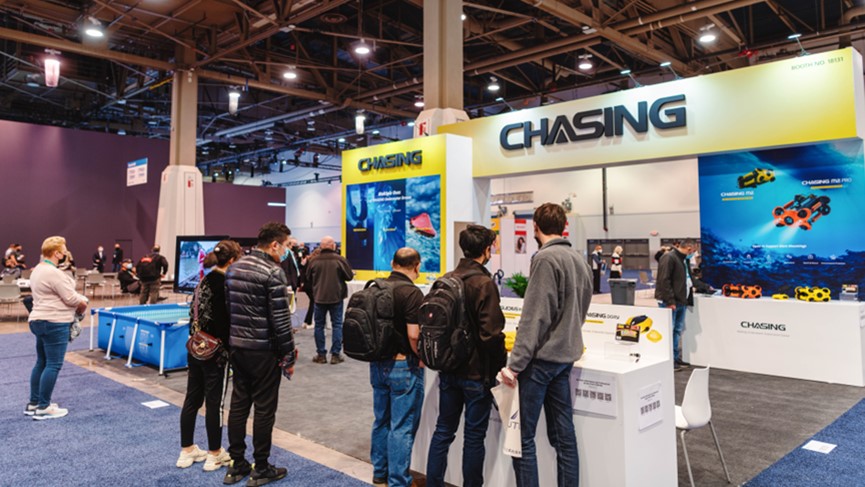 As one of the few innovative enterprises deeply engaged in the underwater intelligent technology equipment industry, CHASING is always committed to improving the efficiency of underwater operations, improving the user experience, reducing costs, breaking through industry limitations and solving industry problems. At present, CHASING has more than 100 patents, especially in the major areas of underwater communication, underwater propulsion control platform, underwater image processing and other core technologies. At present, its products are sold to more than 80 countries and regions.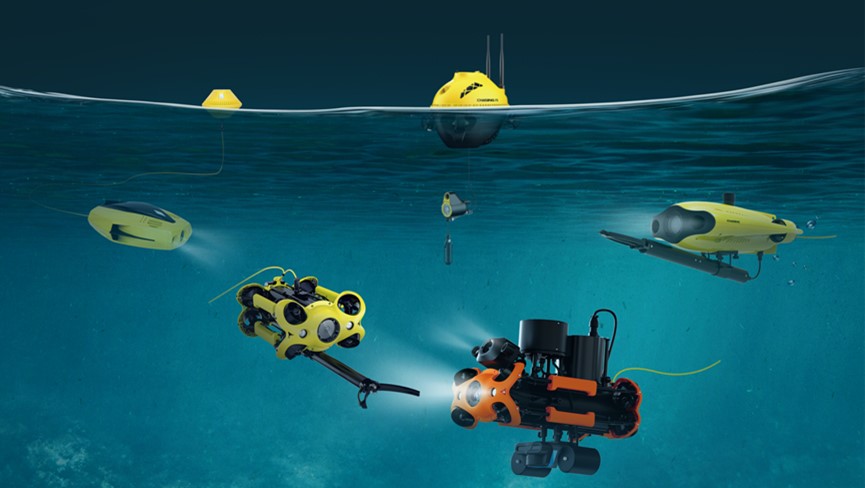 With the mission of "making underwater exploration easier", CHASING will continue to speed up the development and application of underwater intelligent technology in underwater infrastructure inspection, aquaculture and fishery, hull inspection, underwater emergency rescue and other related industries. Meanwhile, it will continue to push the boundary of underwater observation and underwater operation technology. To provide unmanned and less unmanned solutions for the relevant industries in the underwater world, and to bring consumers and industry enterprise users better quality and more intelligent products.
About CES 2022
The International Consumer Electronics Show (CES) provides an opportunity for large electronic product companies in the world to launch products, present high tech, and advocate future lifestyles. It has been one of the most influential tech shows in the world. The 2022 CES kicked off in U.S. Las Vegas amid COVID-19 surge. It was scheduled from Jan. 5 to 7, drew more than 2,300 exhibitors, including 800 startups, as well as hundreds of thought leaders. Attendees and media representatives from nearly 160 countries have registered their participation at CES 2022, according to the Consumer Technology Association (CTA), organizer of the CES.
The show features a plethora of exhibitors advancing two of the most compelling technology megatrends of the future, intelligent automation and the evolution of the metaverse, according to the CTA.