CHASING-INNOVATION Won Multiple Awards at International Exhibition
In November, it is still sunny and warm up in Shenzhen. At the forefront of China's reform and opening-up, Shenzhen successively hosted the 24th China High-tech Fair and the 2022 China Marine Economy Expo. CHASING-INNOVATION presented industry-level ROVs (CHASING M2, CHASING M2 PRO, and CHASING M2 PRO MAX), and consumer-grade drones (CHASING DORY, GLADIUS MINI S, CHASING F1 Pro, and CHASING CM600) at the two exhibitions.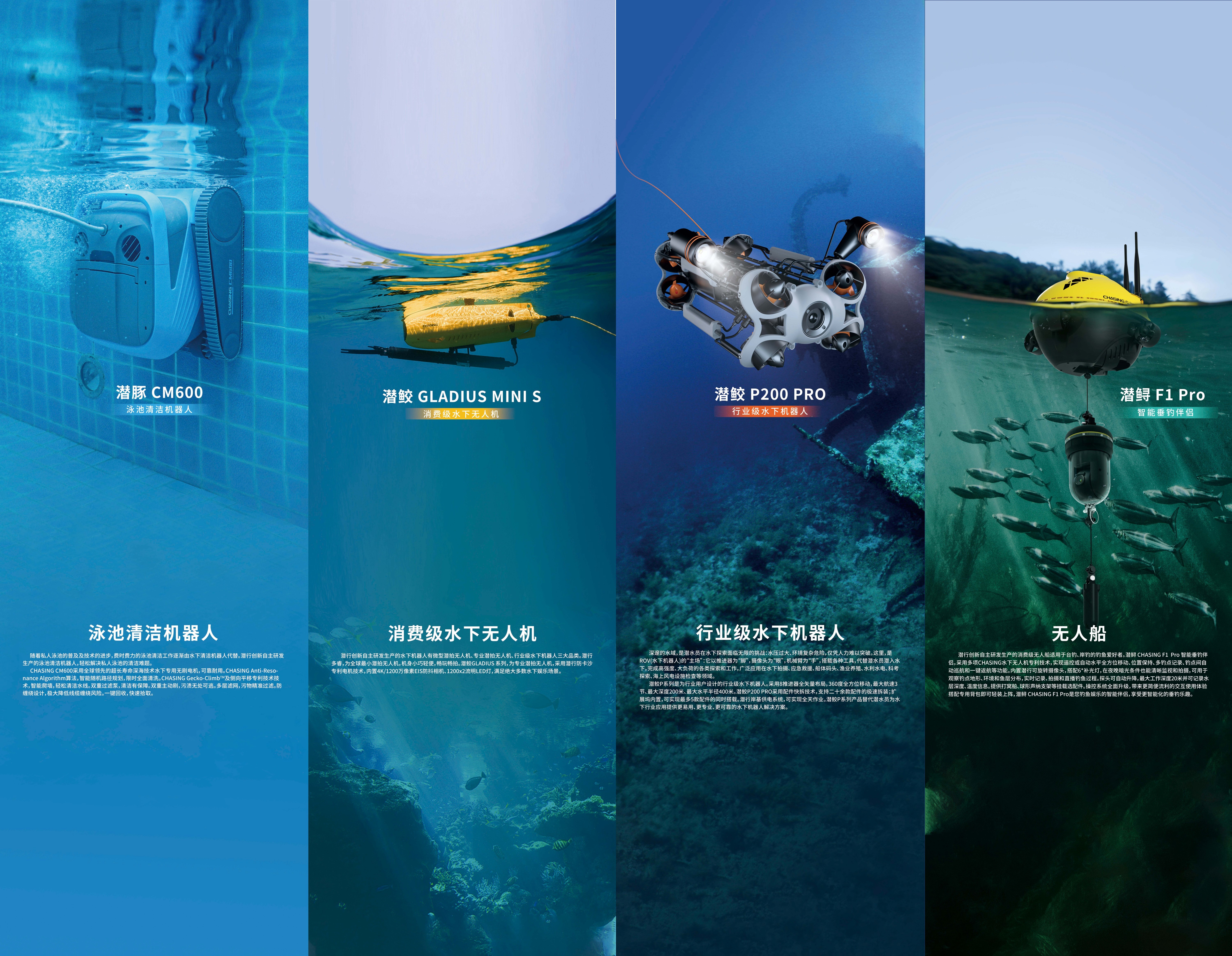 Technology-driven Innovation, Innovation-driven Development
Co-sponsored by the Ministry of Commerce, the Ministry of Science and Technology, the Ministry of Industry and Information Technology, the National Development and Reform Commission, the Ministry of Agriculture and Rural Affairs, the China National Intellectual Property Administration, the Chinese Academy of Sciences, the Chinese Academy of Engineering and the People's Government of Shenzhen Municipality, the 24th China Hi-Tech Fair was held at Shenzhen Convention & Exhibition Center from November 15 to 19, 2022.
The Fair was attended by 5,671 exhibitors from 41 countries and international organizations, with an exhibition area of 40.6 square meters, including 148 forum activities organized, attracting more than 210,000 visitors and more than 190 media.
Centering on the theme of pursuing high-quality development, CHASING-INNOVATION introduced new technologies, new materials and high-end equipment in the field of scientific and technological innovation. Two water scenarios were set up in the exhibition area to respectively show the application of the ROVs to the underwater tourism photography in consumer scenario, and the applications to the fisheries aquaculture, hull inspection, underwater emergency rescue and other professional scenarios.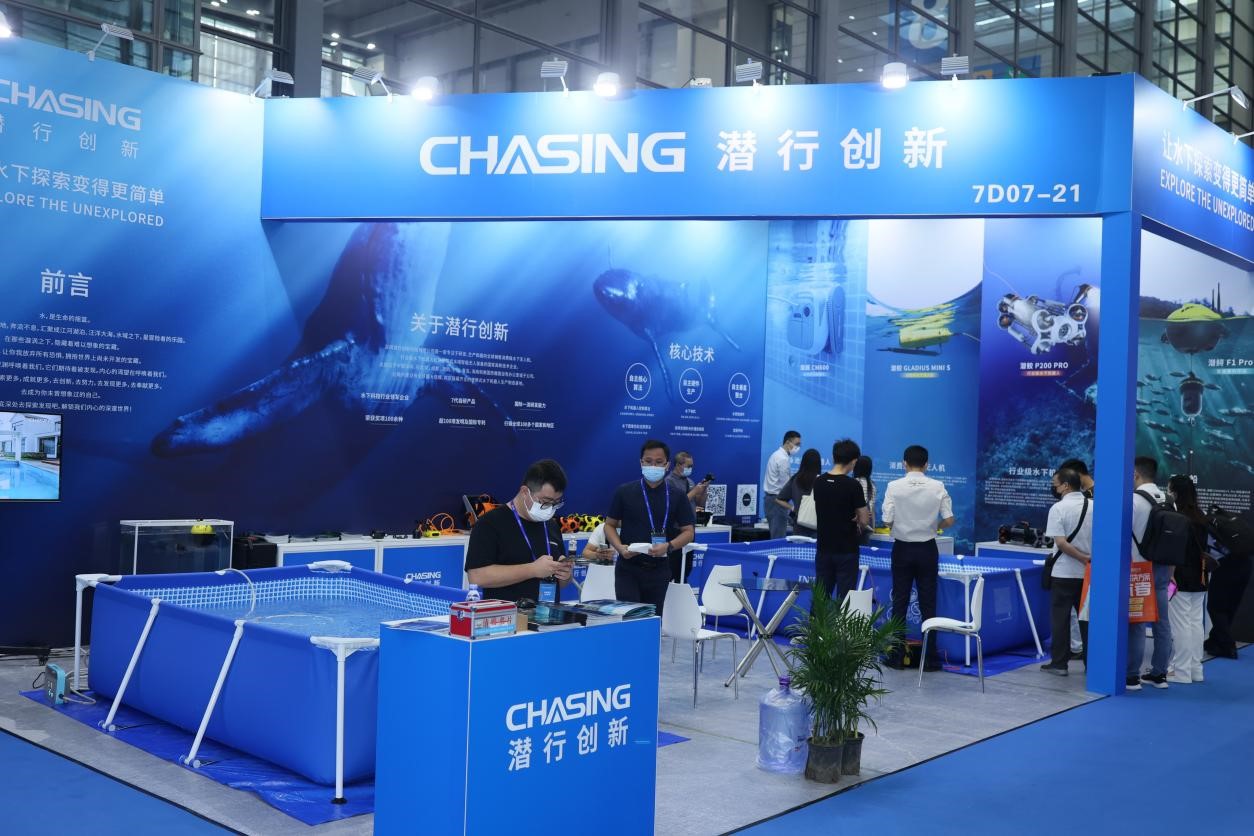 CHASING F1 Pro, the latest intelligent fishing companion developed and launched by CHASING-INNOVATION, is equipped with a 1080P FHD stellar camera which can rotate 27.5° upward, 75° downward and 360° leftward and rightward, enabling a wide field of view. The camera is capable to take high-definition pictures underwater in real time, even at night. CHASING GO2 APP supports live streaming and photo/video sharing through a click. It is built with an expandable SD memory card to record the fishing experience.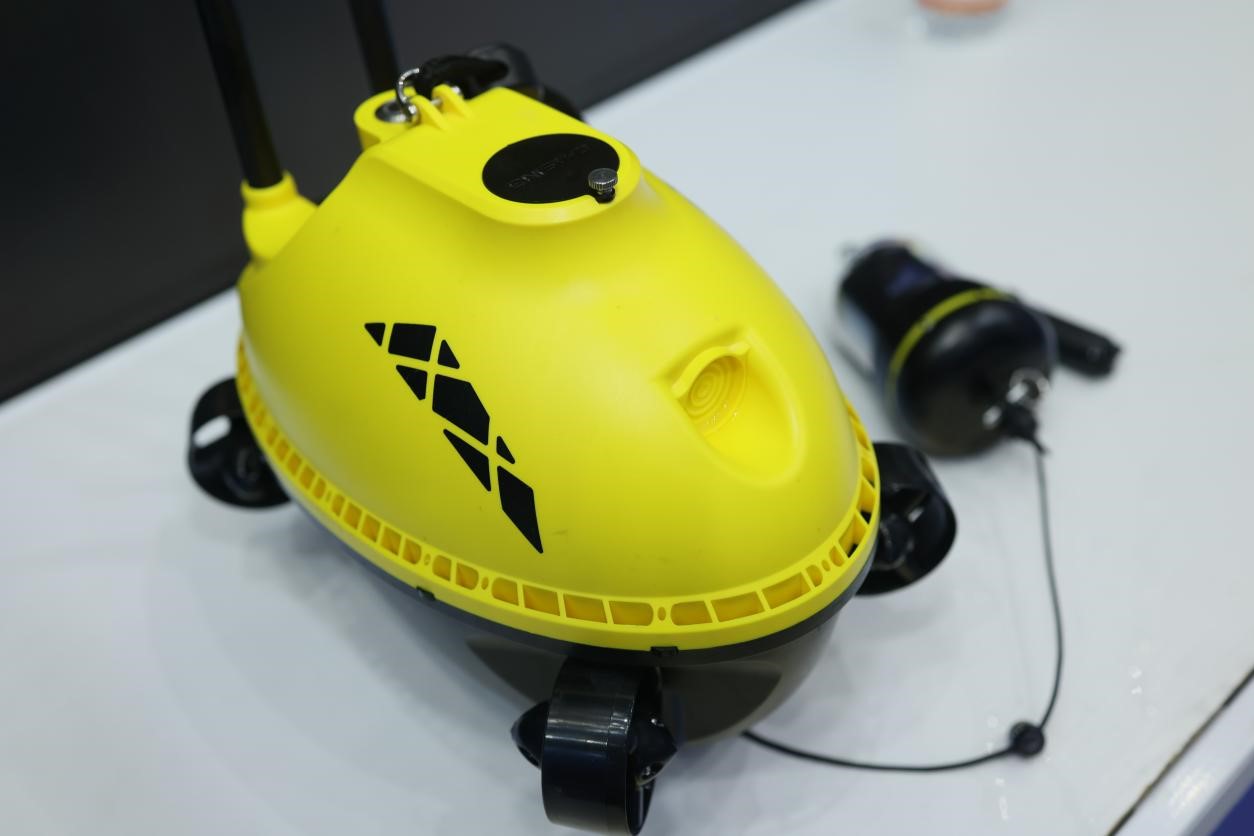 CHASING CM600 is a robotic pool cleaner specifically designed for private, public and commercial swimming pools. The dedicated brushless motor, made with the world's leading deep-sea technology, can provide stable and reliable power to CHASING CM600. With the function of Anti-Resonance algorithm and intelligent path planning, CHASING CM600 can automatically avoid the obstacles and get out of troubles. The patented Gecko Climb and lateral translation technology enables CHASING CM600 to automatically identify the cleaning of pool walls, steps, slopes and waterlines during the cleaning process. It is an optimal intelligent device for swimming pool cleaning.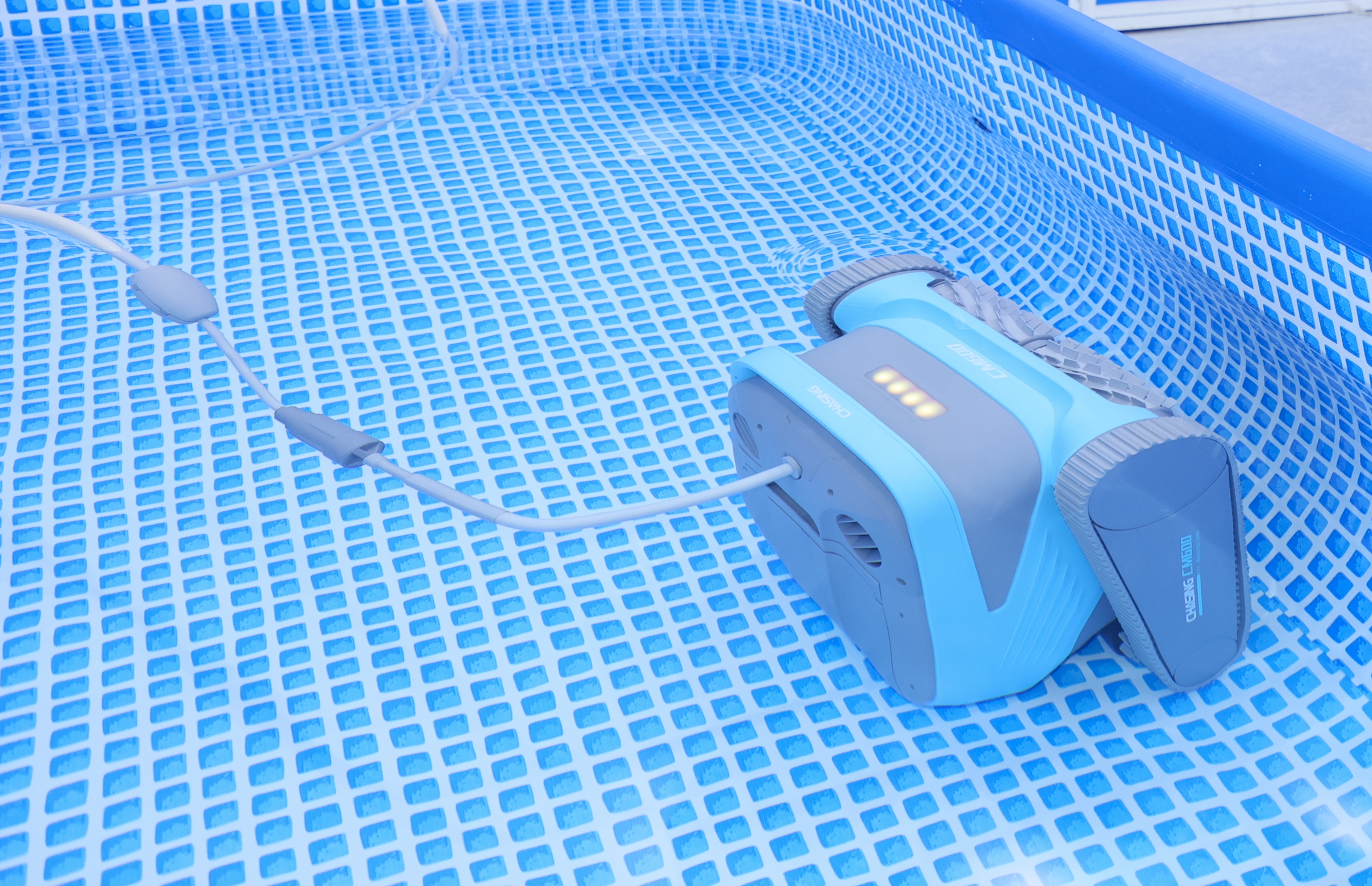 The industrial ROV was also highly praised by the participants. As the latest flagship product in the industry, CHASING M2 PRO MAX was principally promoted by CHASING-INNOVATION. CHASING M2 PRO MAX can dive up to 200 m with a maximum horizontal radius of 400 m. It is capable to mount 5 kinds of accessories at the same time, and equipped with a CHASING Shore-based Power Supply System (C-SPSS) to ensure uninterrupted operation throughout the day. Image sonar can be assembled to quickly find targets in harsh waters. CHASING ranging sonar can be arranged to achieve improved inspection accuracy. A USBL Underwater Positioning Kit can be fitted to identify the position and record the trajectory in real time. Additionally, CHASING claw, CHASING Circular Claw and CHASING Sediment Sampler Grabber Arm are also provided to adapt to various application scenarios.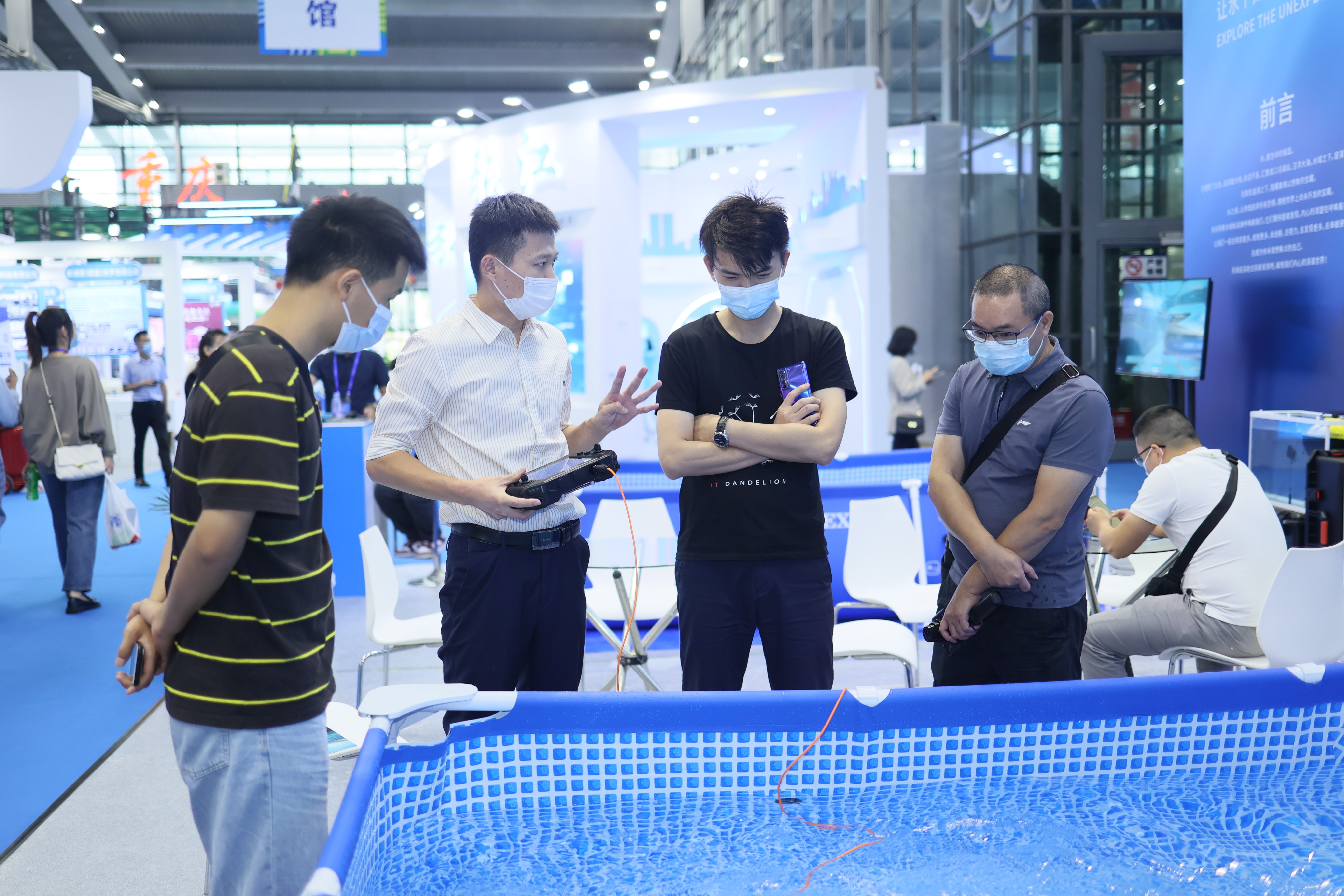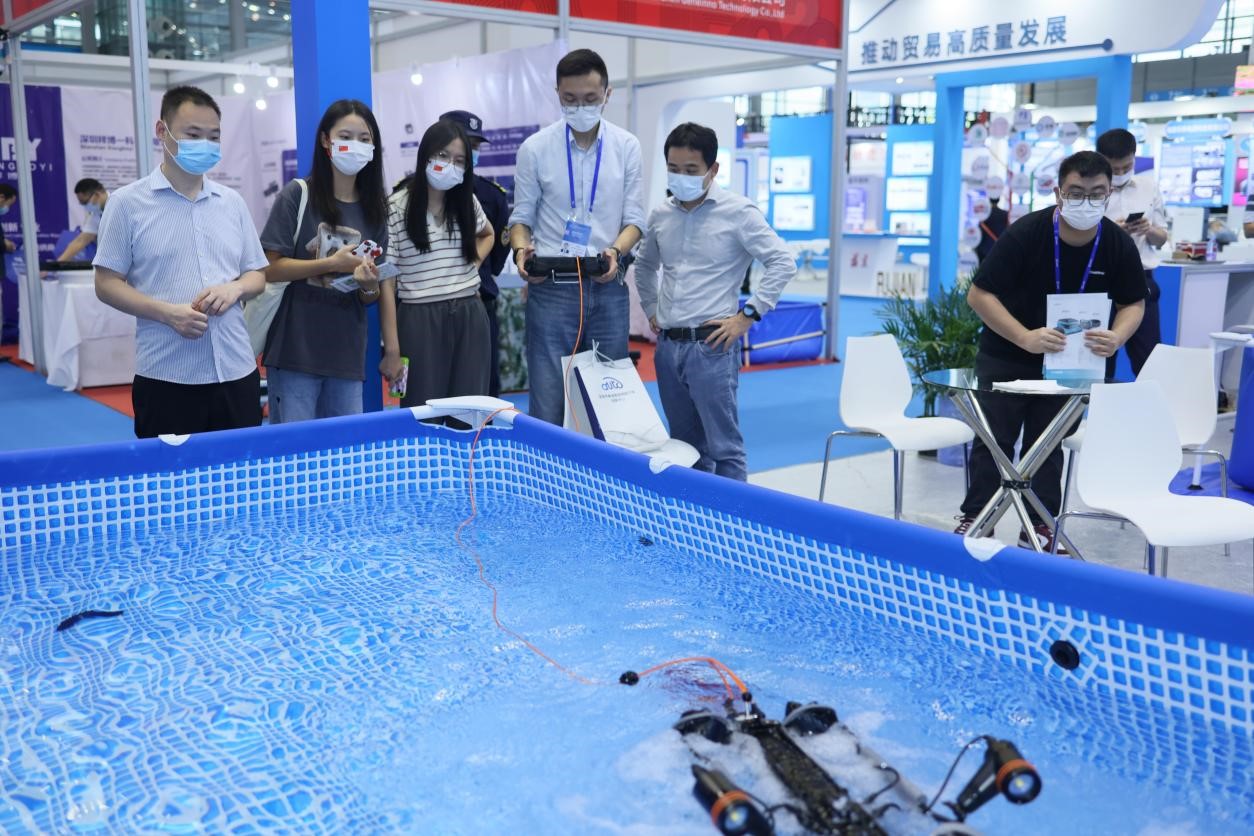 CHASING M2 PRO MAX is applied to hull and dock inspection, offshore wind power inspection and maintenance, fisheries aquaculture inspection, underwater emergency rescue, scientific exploration, environmental protection inspection and other industries and scenarios. As a global high-tech event, the CHTF is not only an important platform for CHASING-INNOVATION to present its new technologies and products, set up a brand image and develop domestic and international markets, but also a great opportunity to learn about the industry trends and new information.
Sharing the Deep Blue through Technology Innovation
On November 24, 2022, China Marine Economy Expo kicked off at Shenzhen Convention & Exhibition Center. The Marine Expo is an important "wind vane" of China's marine economy. In the Report to the 20th National Congress of the Communist Party of China, General Secretary Xi Jinping said that "we will develop the marine economy, protect the marine ecological environment, and step up efforts to build China into a strong maritime country" so as to accelerate the creation of a new development pattern and pursue high-quality development. In China, there are a number of new technologies, products and achievements in the frontier fields such as marine port shipping, deep-sea mining exploration and ocean perception. As a national high-tech enterprise, CHASING-INNOVATION was invited to participate in the Expo and exhibited the latest generation of R&D products.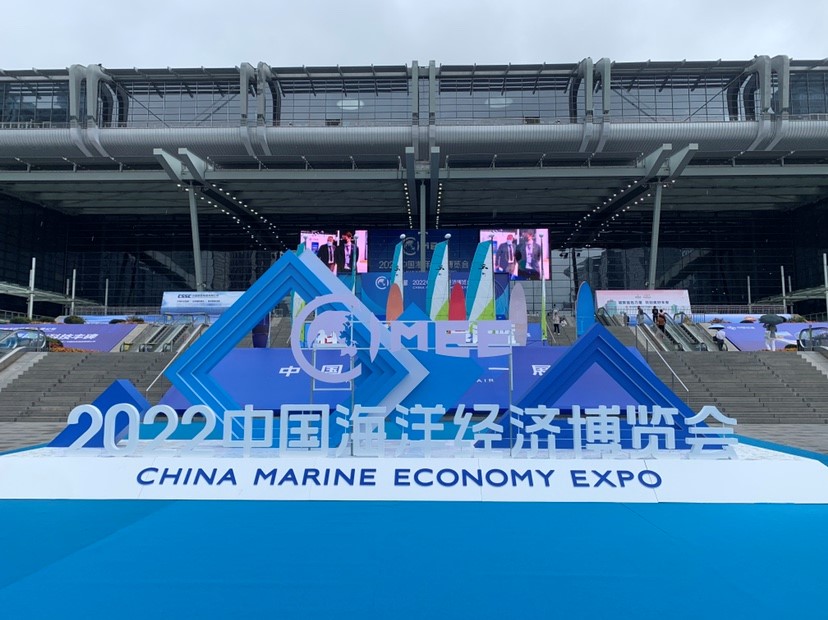 The oceans are strategically important to high-quality development. The emphasis of current development lies on "strengthening the marine sci-tech innovation and gathering marine sci-tech talents". Since its establishment in 2016, CHASING-INNOVATION has produced 6 generations of products and completed 4 rounds of fund-raising. The revenue growth rate is expected to be about 100% in the next 5 years. Its overseas business accounts for about 90%, with products sold to more than 100 countries and regions. CHASING-INNOVATION actively implements the requirement of "developing a competitive, innovative and influential marine industry", reflecting the vitality and driving force of "building a strong navy
Chen Rongyou, marketing director of CHASING-INNOVATIONN, was interviewed by Shenzhen Satellite TV at the exhibition. He believed that the ROV or intelligent hardware is a RMB 1 trillion level industry, but the products are not enough for current market demand. At the same time, thanks to the complete and mature supply chain system in China, the products of domestic brands are much more cost-effective compared with the foreign manufacturers, making the products of CHASING-INNOVATIONN exported as a national brand and win a place in the global market.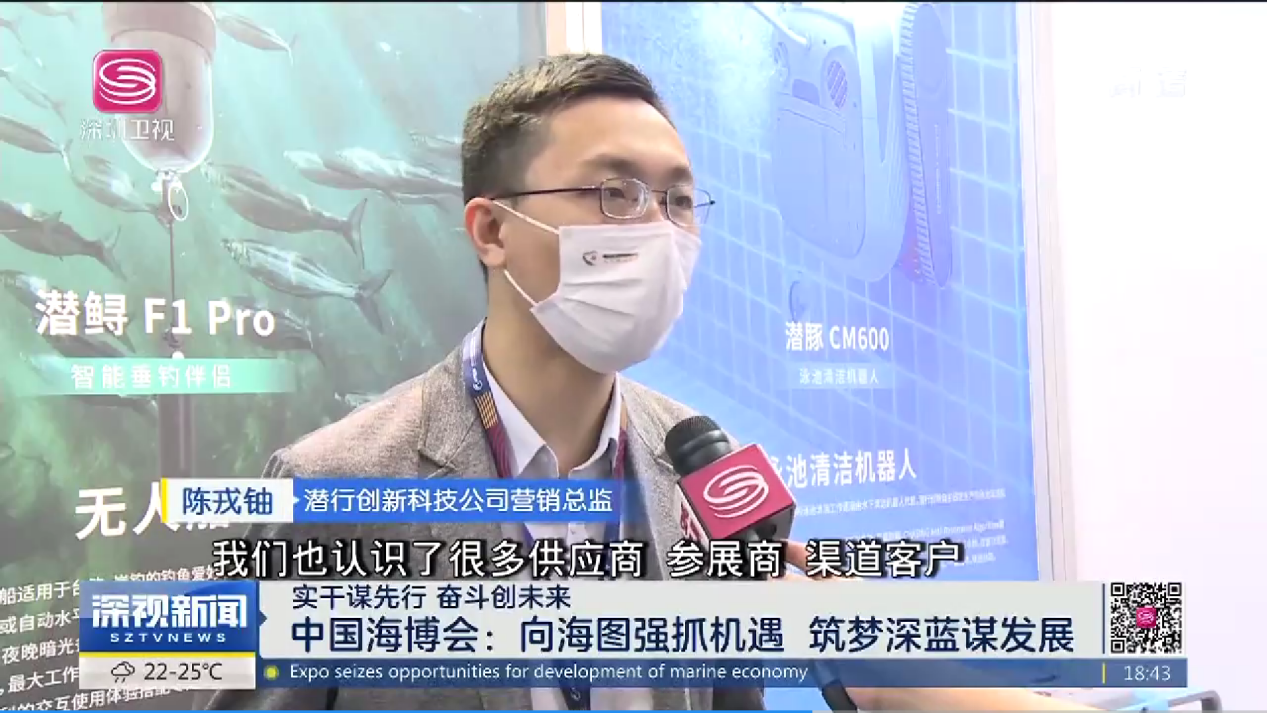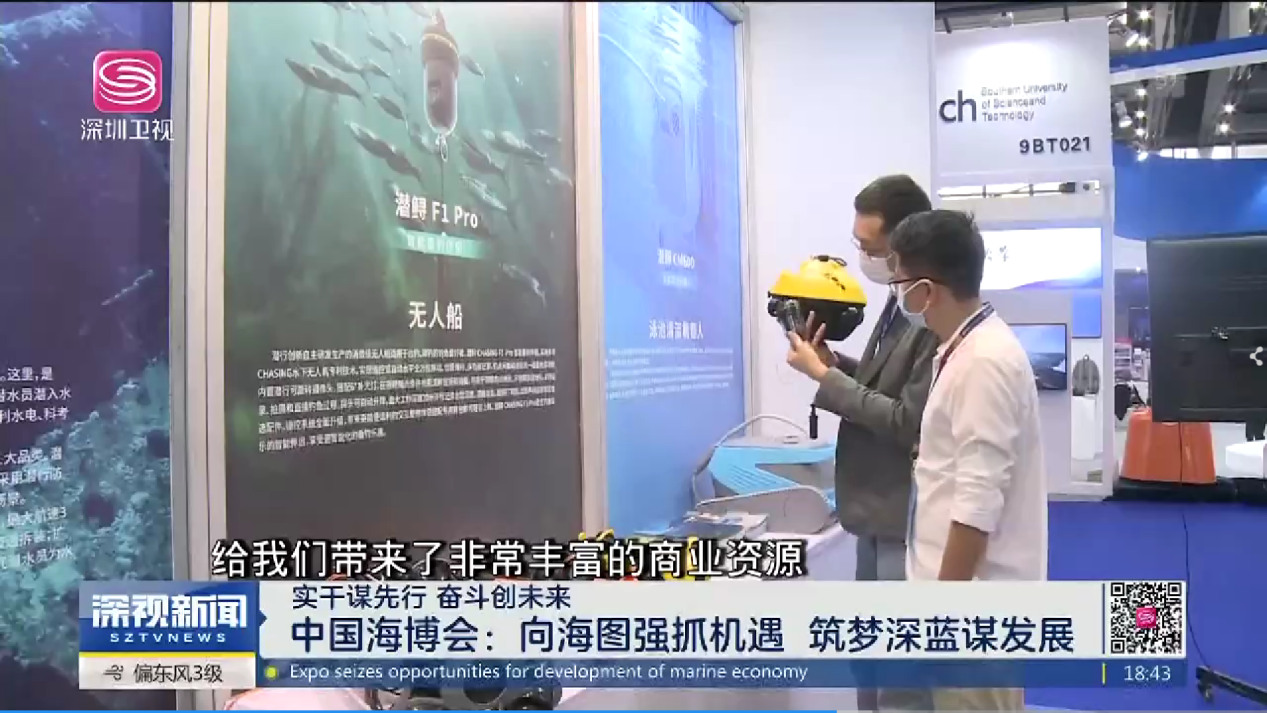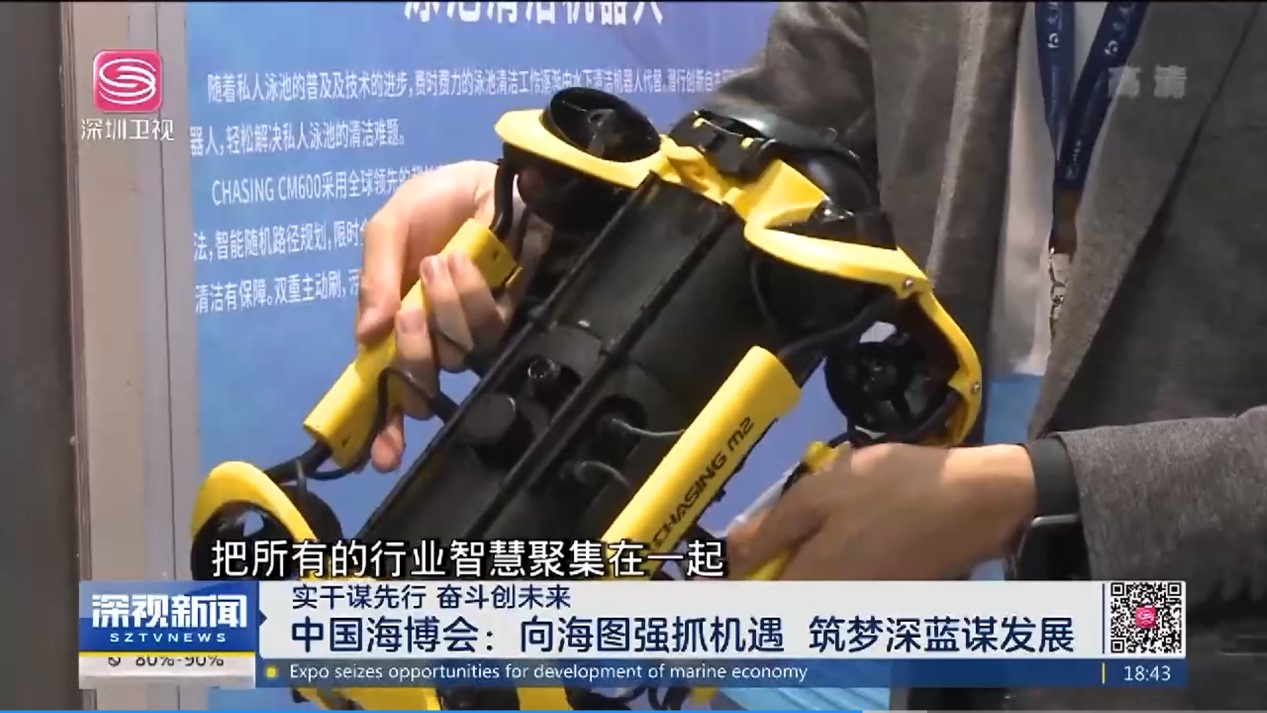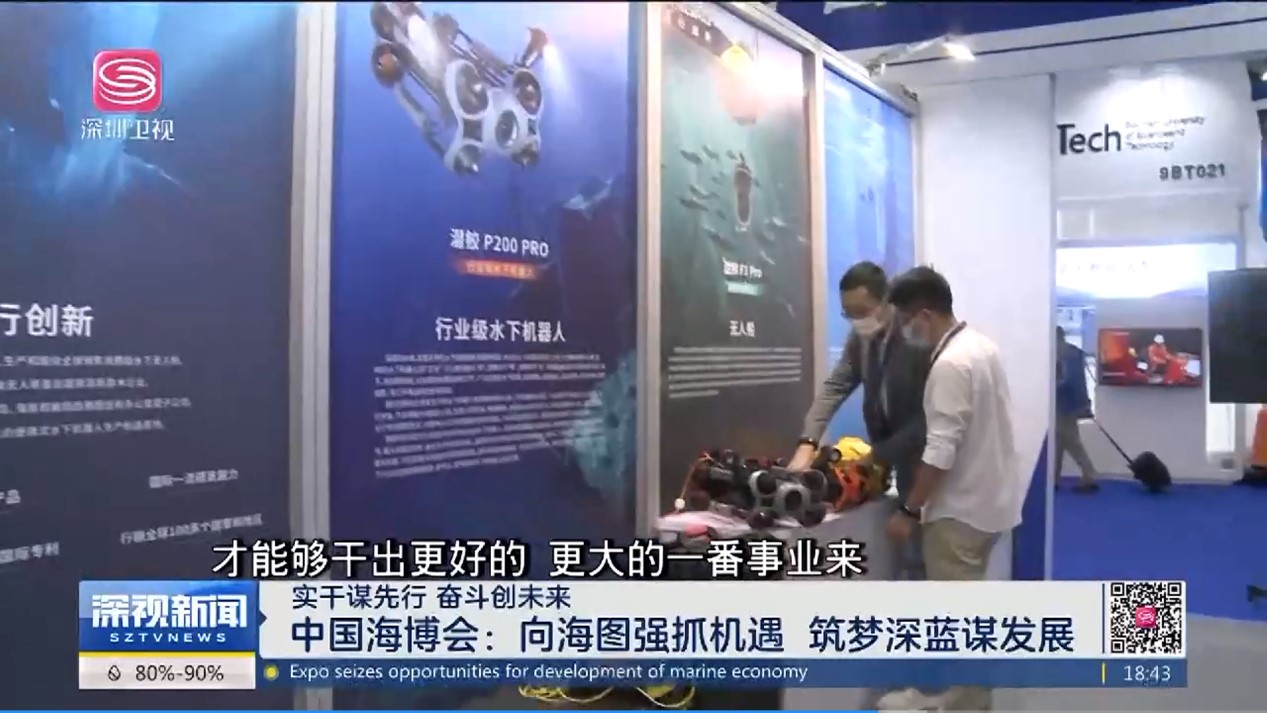 Won Multiple Excellent Awards
The CHTF is known as the first science and technology exhibition in China. A batch of excellent products with high technological innovation are selected and exhibited intensively in the exhibition area of excellent innovations each fair. It is reported that the Excellent Product Awards are granted only after the exhibitors and products are strictly reviewed and comprehensively assessed by experts organized by the relevant departments of the CHTF, and the shortlisted products and projects are assessed by the experts at the exhibition venue. This year, 5,671 exhibitors participated in the exhibition offline, bringing 8,667 products of exhibition and trade.
The industry-level ROV CHASING M2 PRO MAX and robotic pool cleaner CHASING CM600 exhibited by CHASING-INNOVATION were granted the Excellent Product Award, and it is the second consecutive year that the CHASING-INNOVATION won awards at the CHTF. Standing out from nearly 10,000 products and wining the "Excellent Product Award" means that CHASING-INNOVATION has constantly improved its strength in scientific research and innovation, and its scientific and technological achievements are recognized by more exhibitors, industry experts, communities and markets.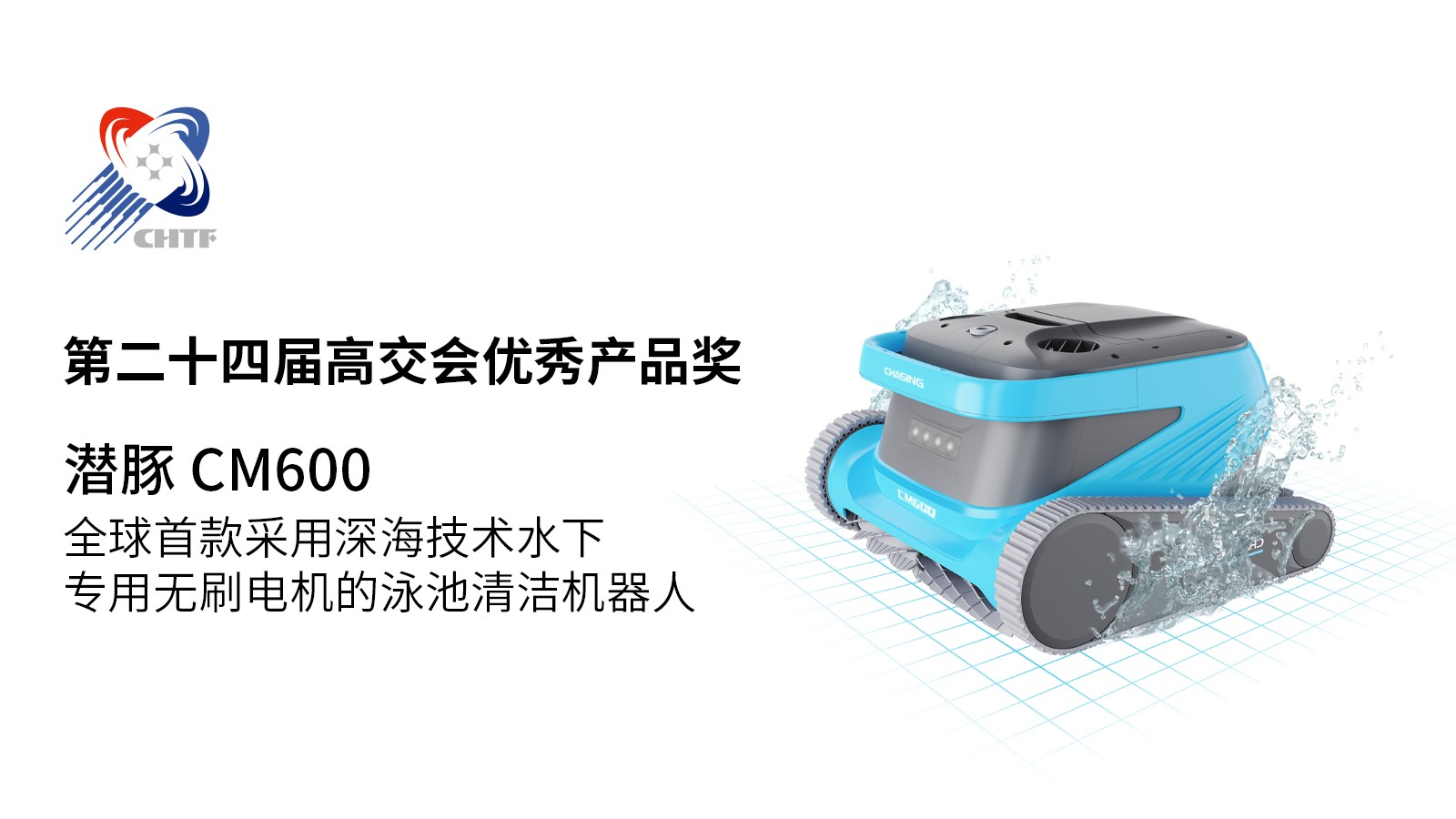 Compared with previous sessions, implementing the theme of "Sharing the Deep Blue Through Technological Innovation", the 2022 Marine Expo focused on the application scenarios of marine technology products, paid more attention to the transfer, transformation and industrialization of marine technology achievements, and highlighted the importance of attracting foreign businesses and investment and the role of a platform to serve the strategy of building China into a strong maritime country, so as to build a supply and demand platform for the deep integration of industry, university, research institute, user and investor in the marine field.
This Expo set up seven application scenarios, with more than 1,000 exhibitors and 7,000 exhibits participating online and offline. In this high-level global marine industry event with a wide coverage, CHASING-INNOVATION won the Best Consumer Product Award of 2022 China Marine Economy Expo with CHASING F1 Pro.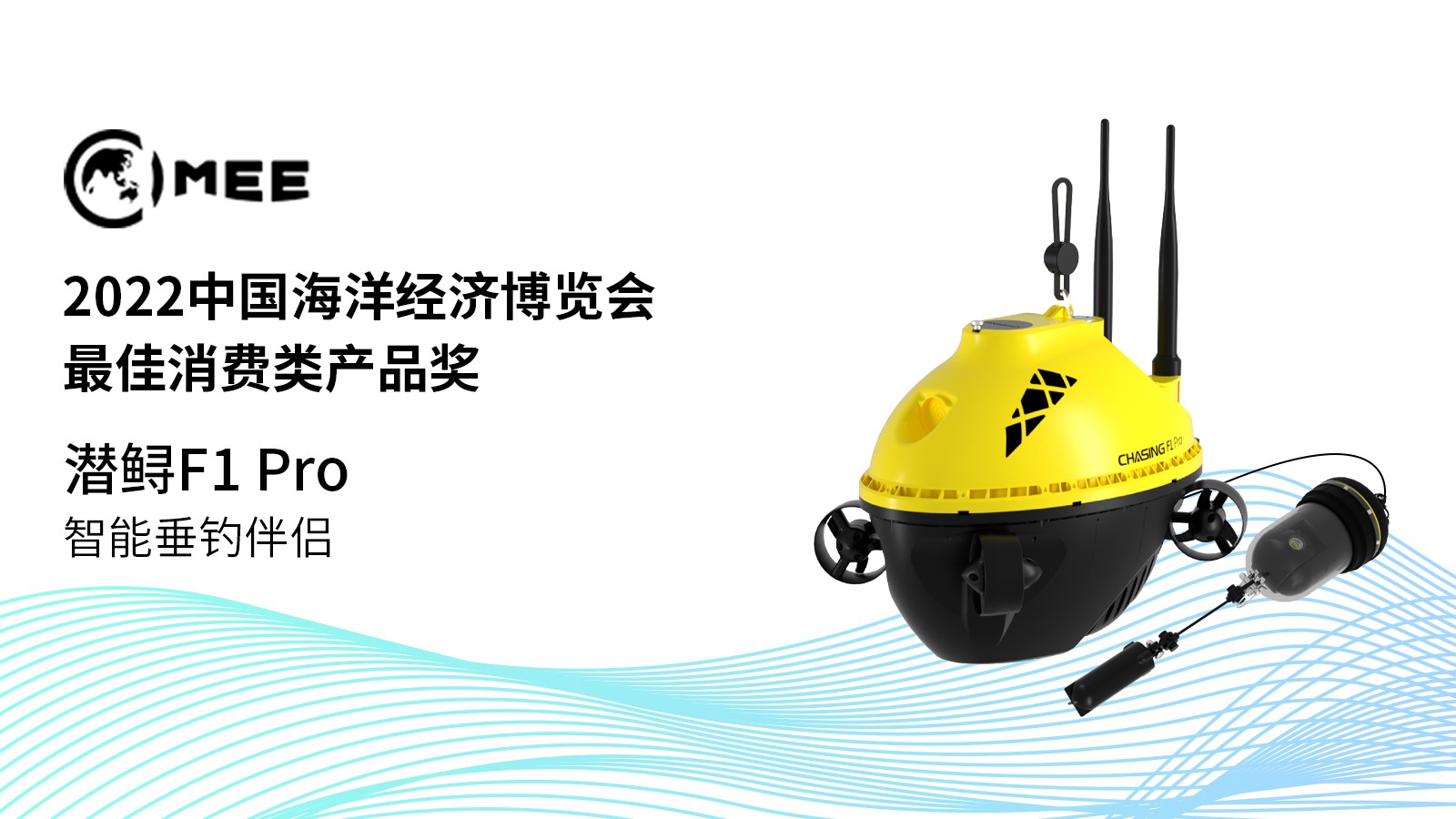 [Explore A New Blue Ocean of Science and technology in the Future]
As a national high-tech enterprise engaged in the research and development, production and sales of portable unmanned water equipment, CHASING-INNOVATION will thoroughly study and implement the spirit of the 20th CPC National Congress, and continue to make innovations and contributions to moving faster to boost China's strength in science and technology and achieving greater self-reliance and strength in science and technology.