CHASING Releases Its First Generation of Underwater Cleaning Robot – CHASING CM600 Robotic Pool Cleaner
Chasing-Innovation Technology Co., Ltd. , the world-leading consumer-grade and industrial-grade ROV developer and manufacturer, release its 1st generation of underwater cleaning robot, "CHASING CM600 Robotic Pool Cleaner" , on July 25 2022. It is one of the best smart devices engineered with new intelligent technologies that offer you amazing hands-free cleaning experience of your pool.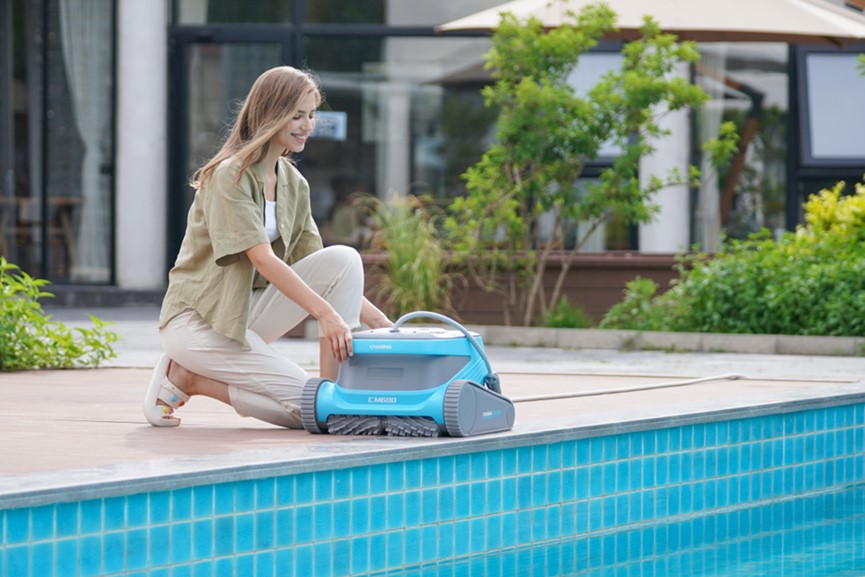 Chasing CM600 is designed for residential, public, and commercial pools. It boasts nine innovative features: intelligent APP control, path planning system, CHASING S-Climb Technology, four BLDC brushless motors, dual suction pumps, dual active brushes, dual filters, tangle-free cable, and one-touch pick-up mode.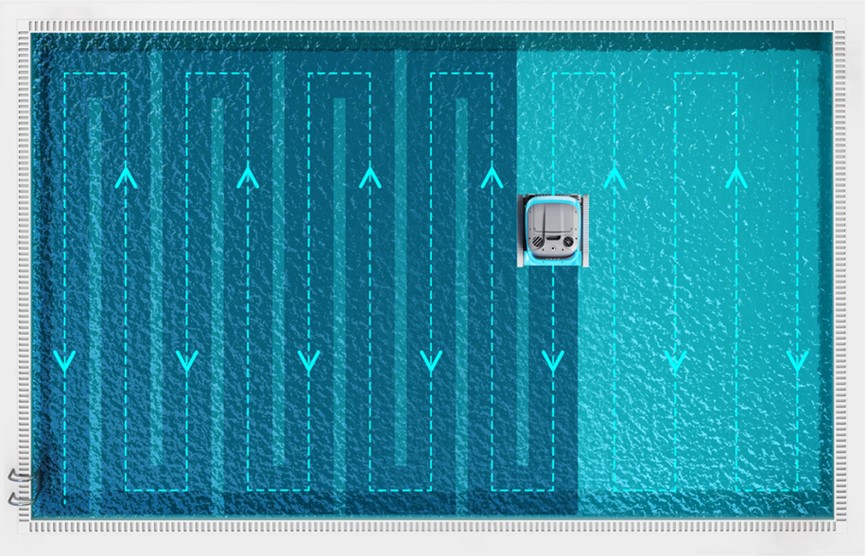 Featured with CHASING S-Clean Technology and Intelligent Path Planning System, CM 600 ensures complete pool coverage and thorough cleaning. It can be operated in the regular path mode suitable for rectangular pool and L-shaped swimming pools, tackling debris from the floor and hard-to-reach spots. It can also be operated in random path mode fit for circular and free-form swimming pools. The robotic cleaner can also automatically avoid obstacles and get unstuck (turning around, changing directions, and moving backwards). Moreover, CHASING S-Climb technology enables CHASING CM600 to automatically sense the pool wall, steps, and slopes during cleaning process. The distinguishable "kung fu" of aggressive wall-climbing offers an exceptional cleaning performance.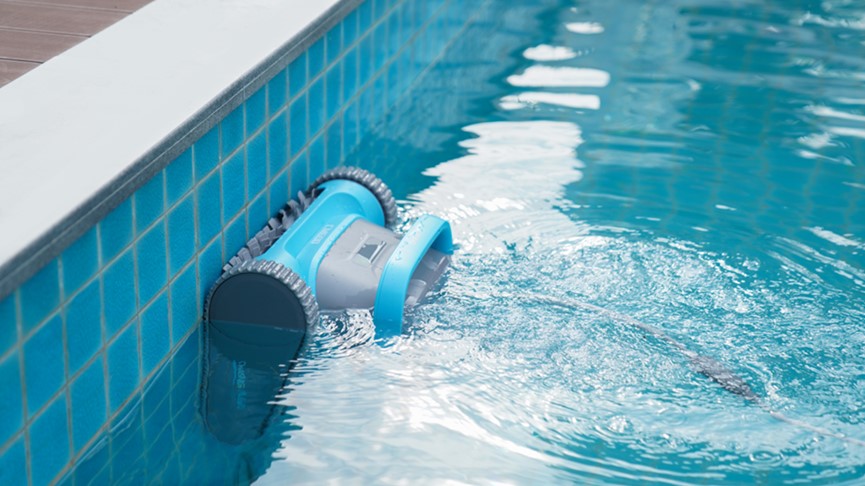 CHASING CM600 can be remotely controlled with an APP from your smartphone. It can also be operated by the control box. The APP offers several scheduling mode (timed/delayed), unattended operation mode, manual cleaning mode, and one-touch pick-up mode. You can enjoy the ease and convenience of technology with a single tap.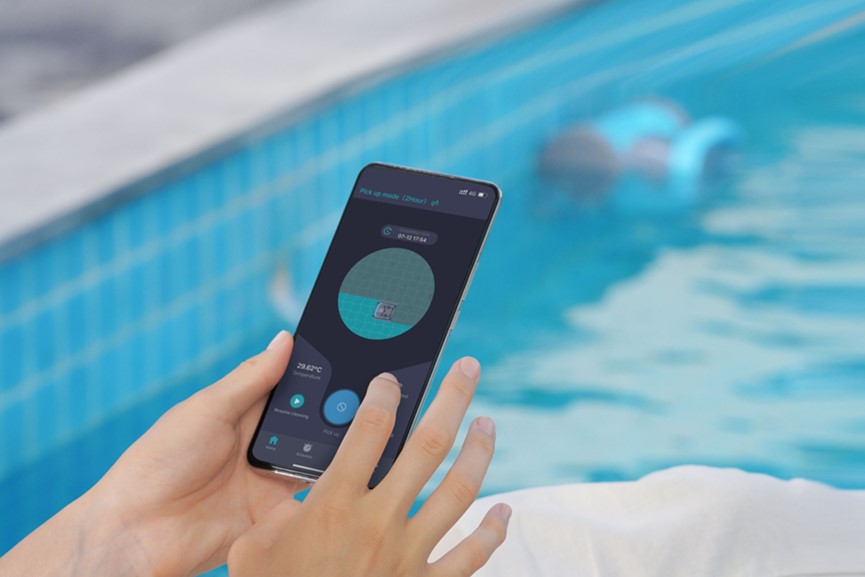 In terms of cleaning ability, CHASING CM600 is also remarkable. Powered by four CHASING-developed BLDC brushless motors, it generates no sparks during operation. This can reduce interference, guarantee smooth operation, and provide stable and reliable power output, thus extending the device's service life. CM600 is also designed with dual suction pumps and increased suction power. Customized axial-flow pump blades allows it to filter water efficiently. The comprehensive fluid analysis helps it prevent cleaning spins and avoid stirring up floor debris, which enhances the cleaning performance.
CHASING CM600 is designed with dual filters. The inner layer of filter is for coarse sand, leaves, and stones, while the outer filter collects fine particulates of sludge, dander, and grease. Dual-level filtration offers better cleaning effects. Extra-large canister of 6 L capacity can take in a lot of debris. You only need to rinse regularly the canister to keep it clean.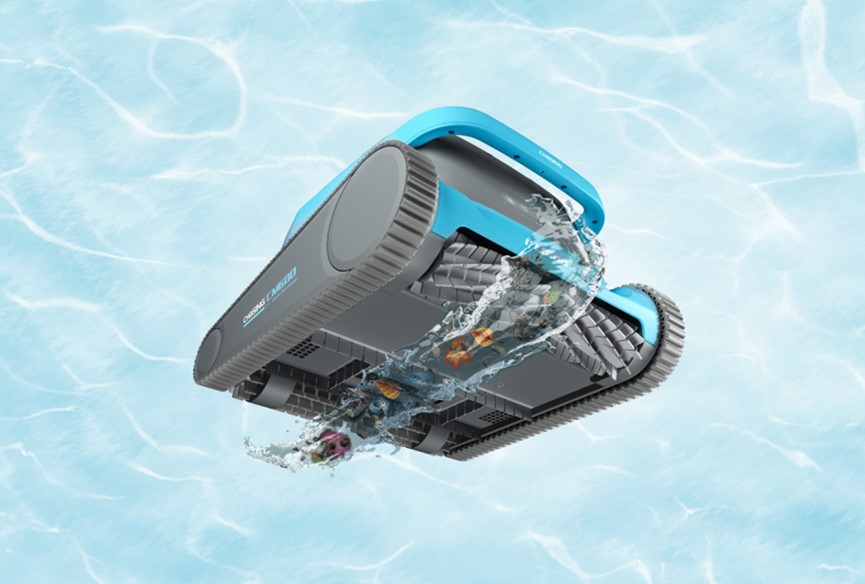 "CHASING is always committed to 'making underwater exploration easier'. CHASING CM600 is a brand-new product independently developed, designed, and produced by CHASING for the underwater cleaning field. Its release is a wonderful new addition to CHASING's seires of underwater robots products. It has utilized the accumulated technologies from original consumer and industrial-grade underwater ROVs. We hope our new smart cleaning robot will speak for itself and succeed in the intelligent robotic cleaner field." , said Jacky Yang, CMO of CHASING.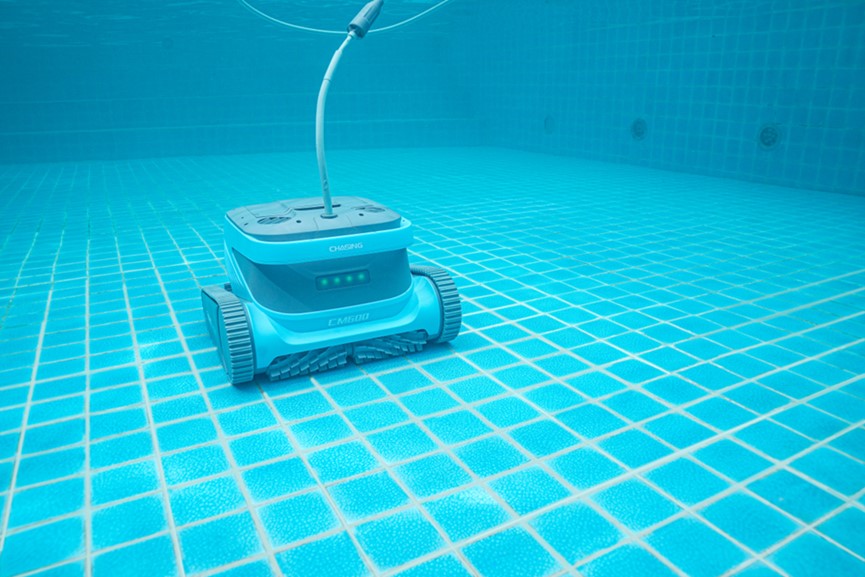 In recent years, driven by mass consumer demands and supported by digital technologies, the market of intelligent cleaning services has become a widely recognized blue ocean market with great growth potential. According to a recent report published by Allied Market Research, the robotic pool cleaner market size was valued at $740.50 million in 2020, and is estimated to reach $2,483.50 million by 2030, growing at a CAGR of 14.1% from 2022 to 2030. The prediction and summary data of All View Cloud (AVC), the omnichannel retail sales of cleaning appliances reached $4.575 billion) in 2021, a year-on-year growth of 29%.
The popularity of intelligent robotic cleaners has promoted more diverse application scenarios. Robotic cleaners have long been not limited to households, malls, hotels, communities, and other scenarios. They can "go up to the sky, into the water, and down to the ground" and have become highly popular, indicating that the cleaning services market is seeing a new round of growth.
Up to 2022, CHASING has owned more than 130 inventions, PCT international patents, utility models and design patents in various technical fields such as underwater communication, overall design of underwater vehicles, electric power and propulsion system, and navigation control, which have all reached international first-class level. All the Chasing-developed products, including the Chasing M2, M2 Pro, and M2 Pro Max, CHASING F1, CHASING DORY, and GLADIUS MINI, etc. have been sold to more than 80 countries and regions worldwide.
In the years to come, CHASING will keep up the great work and continue to work for the mission of "becoming the best underwater solution expert and providing the most intelligent underwater products and services to all customers".