Top 5 Destinations to Use a GLADIUS MINI or DORY Underwater Drone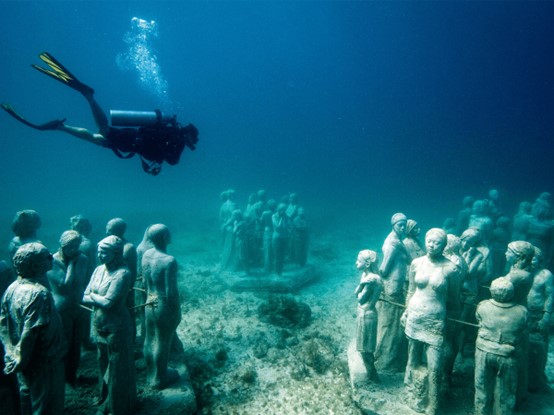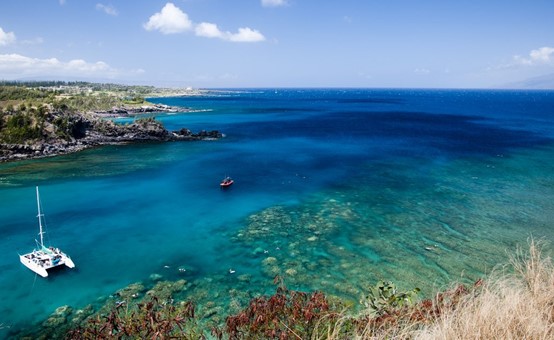 Hey Everyone! Happy Holidays and welcome to the all-new CHASING Blog.
With 2019 ending its time to start thinking about what destinations in 2020 you're looking to vacation and explore! I have compiled a list of the top 5 destinations to take a Gladius Mini or Dory.
This list of places is all destinations I have been to and used a CHASING underwater drone. The content I have created at these places has been stunning. From the beautiful blue waters of Lake Tahoe to the vibrant underwater reefs in Maui, here are my Top 5 locations that you might want to consider if you're looking to capture amazing content on vacation or you may live close by to visit!
# 1 Cancun Mexico MUSA underwater Museum
In 2009, a monumental underwater contemporary museum of art called MUSA (MuseoSubacuáticodeArte) was formed in the waters surrounding Cancun, Isla Mujeres, and PuntaNizu.
If you get the chance to visit this location, you will see all the amazing statues and marine life that inhabits this area. The water is a balmy 82 degrees and the air was about the same temperature. If you're not into diving, the GLADIUS MINI or DORY can do everything for you as you sit comfortably on the boat exploring with family and friends.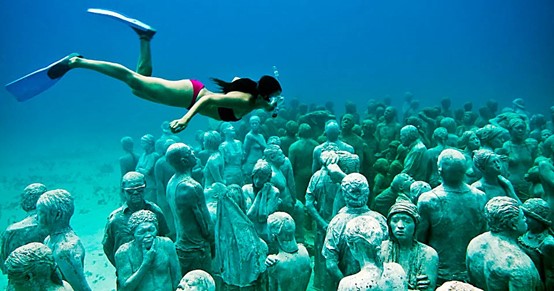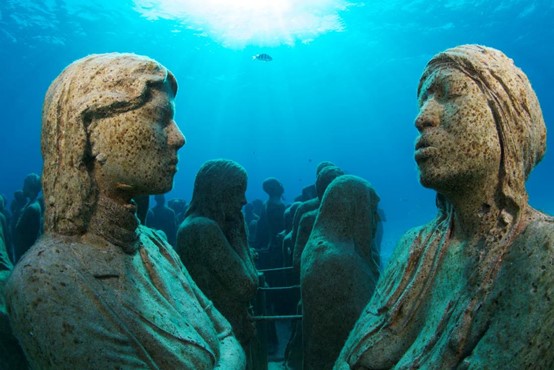 # 2 Lake Tahoe California
With this location being only about 3 1/2 hours from my house. Lake Tahoe has become my favorite testing and adventure-seeking location for all of CHASING's products. You couldn't ask for a better testing location.
The lake is huge and there are tons of areas to explore. Some of my favorite locations are Emerald Bay where you can explore sunken vessels and barges that have lived on the bottom of Lake Tahoe for over 100 years. Secret Beach with all its amazingly clear underwater views, and finally, Sand Harbor to check out the fish that live next to the rocks.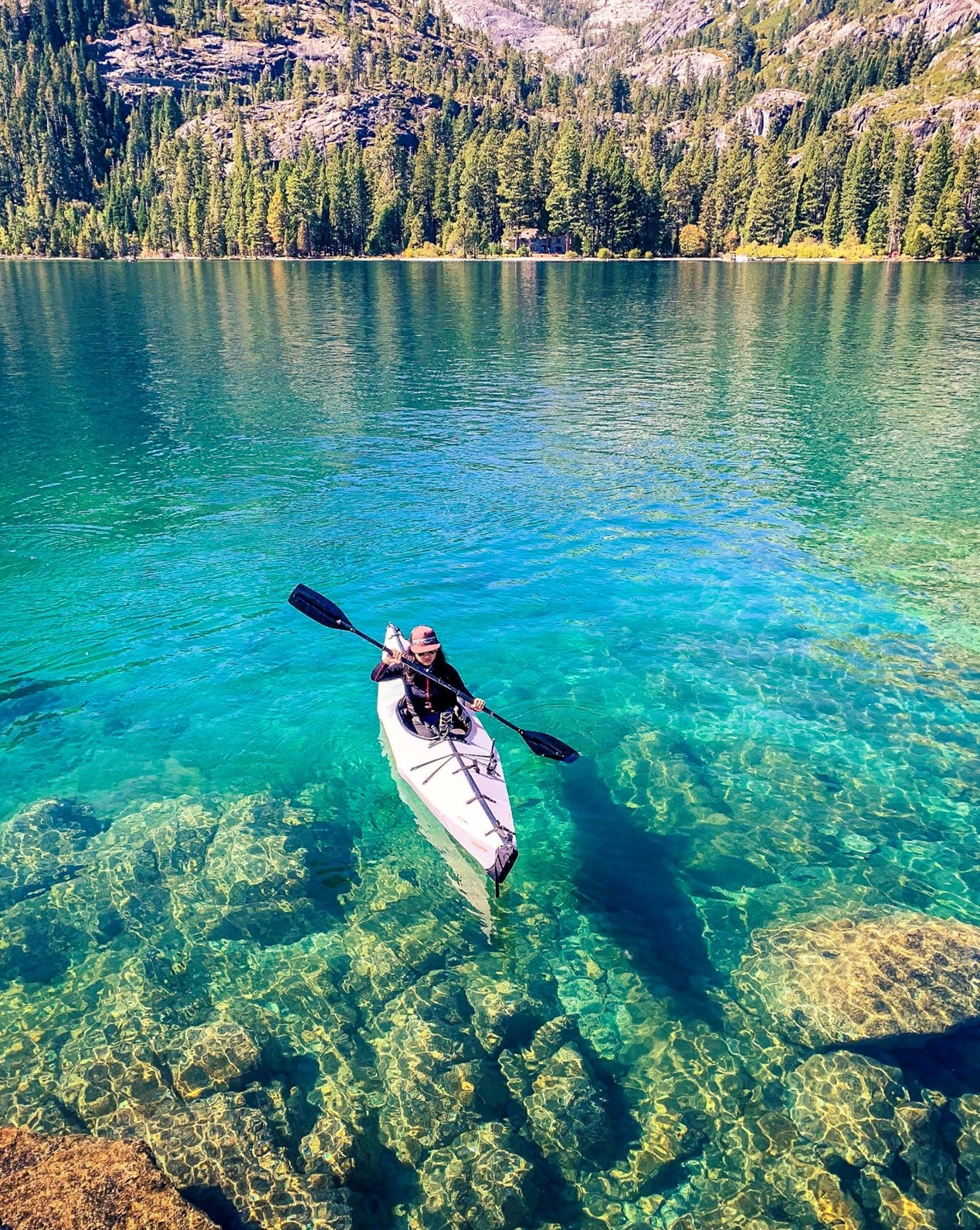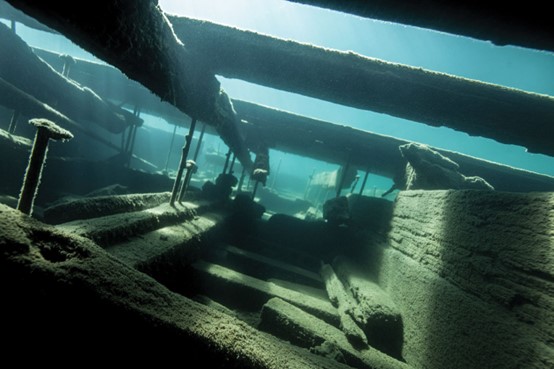 # 3 Maui Hawaii
Oh, Maui, how I fell in love with your Aloha! To me, Maui is probably the best Hawaiian island with super easy access to beautiful reefs. The water was 87 degrees and the air a balmy 91 degrees. The GLADIUS MINI and DORY agreed with me that this island was perfect for capturing amazing content! I took the CHASING Underwater Drones to Maui in September of 2019 to film for the CES tradeshow and what I captured was absolutely amazing content.
If you're going to travel there for some adventures, I highly suggest that you take the GLADIUS MINI Or DORY to the reefs at Honolua bay. That where the video was taken of this beautiful male turtle. If you're not a fan of boats, then launching the GLADIUS MINI Or DORY at the Mala Pier for a chance to swim with reef sharks. Maui, like all the Hawaiian islands, has a little bit of everything for everyone. The entire island is an adventure in and of itself, try the Hana Highway. On the southwest shore, you have the Molokini Crater, which is one of the most beautiful diving locations in the world. The GLADIUS MINI or DORY would be the perfect partners to explore it with! Check out this Turtle footage I got at HonoluaBay with the DORY. Amazing !!
# 4 La Jolla Cove San Diego California
La Jolla Cove is one of the most beautiful places on the California coastline. We recently took the GLADIUS MINI to the reefs that are just feet off the shoreline. There is so much sea life activity in this area its hard not to capture amazing content. The DORY is not capable of doing diving much at this location due to heavy surges, but I will say on a nice flat calm day it would be worth a try.
The La Jolla coastline runs about 5 miles starting at Torrey Pines and ending right before the popular summer beach destination of Pacific Beach. In that area, you can find so many great locations to explore with the GLADIUS MINI. There is an abundance of offshore reefs with sea life ranging from leopard sharks, sea turtles, and the ever so friendly sea lion.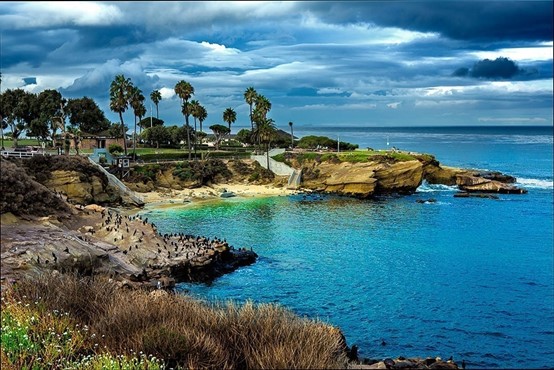 # 5 Santa Catalina Island Avalon California
Two Harbors at the Isthmus of Santa Catalina Island is ideally located to offer easy access to some of the world's best underwater adventures. Voted "World's Healthiest Marine Environment" by Scuba Diving Magazine. The water is clear and clean, with visibility ranging from 40- 100 feet. Water temperatures vary from 55 in the winter and a comfortable 72 degrees plus in the summer months.
The deep rich kelp forests that sit right off the coastline are easily accessible from both a boat or from the shore. The sea life here is quite amazing with hundreds of species of fish and mammals. The island offers a ton of things to do and a great arrangement of restaurants to eat at, but it all comes down to what lies below the surface, that is the reason I will continue to visit! The boat ride from Long Beach is 45 minutes and when you get to the island you feel like you're in paradise.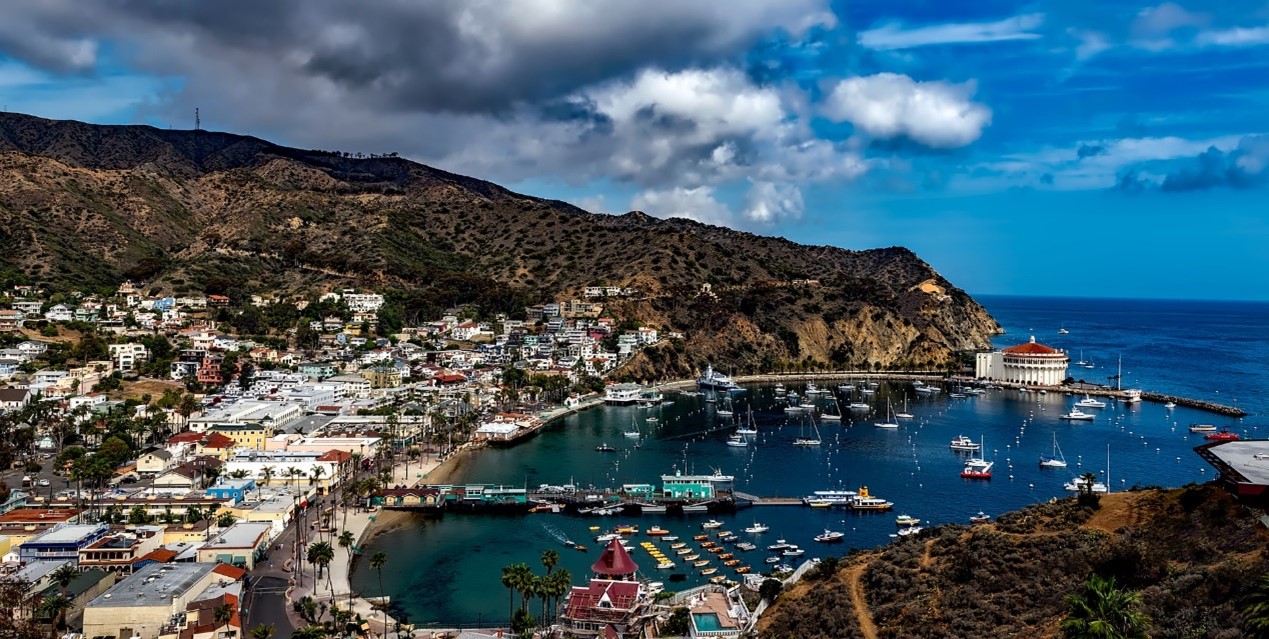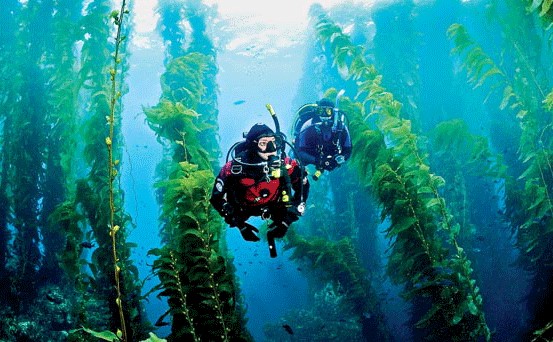 Well, that's my top 5 places to visit with CHASING Underwater Drones. I'm curious, have you visited any of these sites yet? If you are an owner of a CHASING Underwater Drone, we highly recommend a trip to one or all these places. I promise you will not be disappointed! Until next time, CHASING would like to wish everyone a Happy New Year and we urge you to get out and explore!