CHASING M2 Underwater Drone for Emergency Rescue in Bazhong, China
Case Background:
In recent years, there have been frequently drowning accidents in Bazhong region. In order to improve the response speed and efficiency of rescue and search, municipal rescue teams urgently need new-type emergency equipment,and help frogmen obtain more detailed underwater conditions and gain more time for rescue.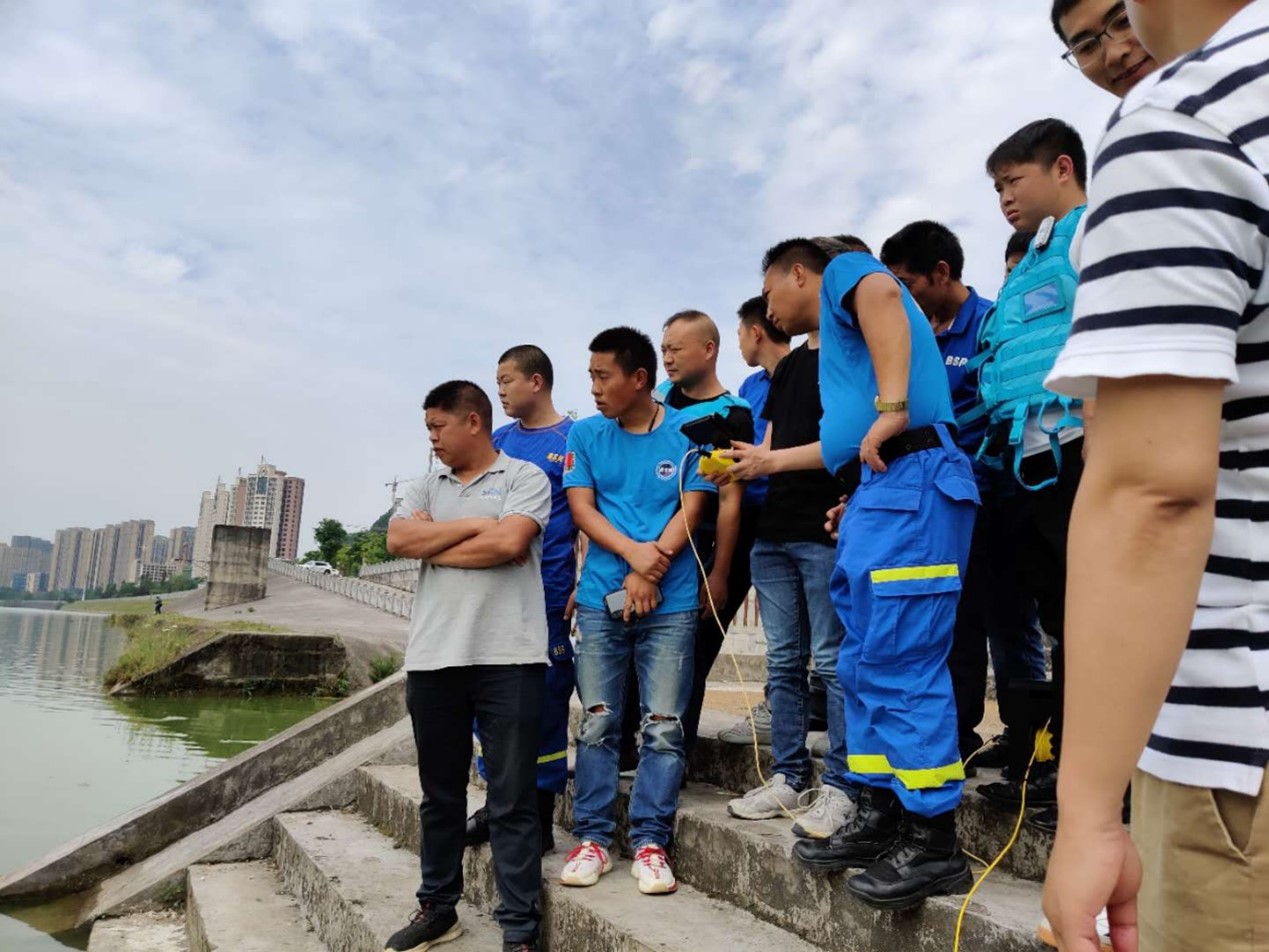 I Business Pain Points:
Search area is wide; depth is about 10 m, measured by underwater drone;The river flows through urban areas; Sedimentation on the river bottom; Poor water quality, low visibility.
Solutions & Advantages:
Based on the superior maneuverability of the underwater drone CHASING M2 (MAX Speed:1.5m/s; Dive capacity:100m;The radius of movement is 200m), rescue worker can operate ashore and execute wide range of search work by underwater drone.
The CHASING M2 can be equipped with a high-capacity battery that can be used continuously for up to 4 hours. Based on the CHASING M2 replaceable battery design, the machine's working time is greatly extended and the efficiency of the rescue work is increased.
CHASING M2 is equipped with depth, temperature sensor and 4K high-definition EIS camera. The rescue worker can watch in real time the underwater environment and the condition of the salvage, so that rescue team develops easier a salvage plan.
The motor of the CHASING M2 is of anti-casualty design. Compared to conventional underwater drones, this design reduces greatly the risk of motor blockage and ensures search work carry out efficiently.
CHASING M2 supports the use of robotic arms. Rescue worker can operate the underwater drone to complete tasks such as grabbing, towing ect.Human costs will be reduced.
I Client Value:
1. Largely increase the salvage efficiency by enlarging the small scope searched by divers.
2. Make the salvage more precise and more efficient by exploring the terrain and judging the environment in the picture.
3. Save human costs and increase the operation safety.